Congratulations Dr. Sharon Allison-Ottey for Receiving the 2012 Outstanding Alumni Award from East Carolina University
East Carolina Alumni Association
PRESS RELEASE: for immediate release – August 31, 2012
Alumni Award recipients to be honored in October ceremony
The East Carolina Alumni Association is proud to announce the winners of the 2012 Alumni Awards. Eight Pirates and supporters of the University will be honored as Outstanding, Distinguished, or Honorary Alumni at the Alumni Awards Ceremony and Dinner on Friday, October 12 at the Greenville Convention Center as part of Homecoming festivities. A cocktail reception will begin at 6:00 p.m. followed by dinner and presentation of awards at 7:00 p.m.
What is your favorite time of the year? Do you love the early, bright days of spring or love to get bundled up in coats and walk in the snow during the dead of winter? Many of us welcome the sunny days of summer as a time of rest, relaxation and time outdoors. However, it is important to remember that exposure to the sun should be limited and that you should avoid potential health risks. Even short periods of high temperatures can cause serious health problems for everyone, but especially the very young and the elderly. Although it is only early June, temperatures around the country have been soaring. Navigating the health during the heat of summer requires the use of good common sense is key, drinking plenty of water and avoiding excessive sun and heat exposure. While the summer may entail fun, outdoor activities and sunny days there are health hazards that you must be aware of for you and your family.
Dear Dr. Sharon,
My wife suffers from Lupus and has been on a journey filled with joint and chest pain for aover eight years. She had to take disability several years ago because of the pain, frequent flares and, at times, inability to walk. My heart breaks for her and I feel helpless.
What? Know ye not that your body is the temple of the Holy Ghost which is in you, which ye have of God, and ye are not your own? (1 Corinthians 6:19 KJV)
How long is the sick and hospitalized list in the church bulletin?
Glance around the congregation and take a walk through our communities. How many children and adults are overweight and obese?
How many pastors and leaders have suffered strokes and heart attacks, or have been diagnosed with diabetes, arthritis and other debilitating conditions?
How many funerals occur in your church, and neighboring churches of persons under the age of 78 (note that the average U.S. life expectancy is 77.9 years)?
I'll start my diet on Monday, after I eat my Sunday dinner.
I've got to lose weight for my class reunion… I think I'll do a fast.
I'll start walking when the weather is nice.
If I can just get through the weekend, I will do better.
I don't want to see my doctor—I don't have the copay and I think I'm ok.
This is my LAST cigarette.
Many of us have heard these statements, excuses and lies. Many of us have told them! Often we start the year with great plans for our health. Or, we may decide to change our lifestyles as we approach a significant event, like a wedding or reunion. These changes, however, are often "eating. Even worse, the tools we employ to achieve our goals can occasionally be dangerous to our health
Colon Cancer: You, Your Family and Your Life
What We Must Know and Do
Sharon D. Allison-Ottey, MD (aka Dr. Sharon)
It is with great sadness that we learned today of yet another victim of colon cancer. The Christian community was rocked by the news of the death of MaLinda Sapp, the wife of the Gospel Icon Pastor Marvin Sapp. In the latest issue of Gospel Today, Rev. Sapp is featured on the cover and in an interview he says that it was his wife that pushed him to record his best selling single,
"Never Would Have Made It".
It is our hope that these words will comfort him, his family and the Body of Christ during this time of loss for it will take God's love and comfort to get them through this season.
Your June 2010 Personal Project

A Plan to Move Your Body & Life Forward

Dr. Sharon Allison-Ottey (aka Dr. Sharon) Author of


Is That Fried Chicken Wing Worth It?


Download Article


Many of us make New Year's resolutions and often commit to living healthier.  How many times have you vowed on Jan. 1 to lose, 5, 10, 20, 50 or more pounds, exercise more and spend more quality time with family or yourself? Be honest, how long do you stick with it?  Studies show that LESS than 12% actually stick with the resolutions.  Well, it's not January---it is actually June and midyear.  I'm trying to take this time to reflect on my life which includes mind, body and spirit.  I thought I'd share with the many of you who email and contact me each month regarding your goals, my books and seeking advice.  This plan is created with ME in mind; I would ask that you read it and revise it according to you and your lifestyle.  I do recommend, without question, that you consult your physician if you have any chronic medical condition (diabetes, hypertension, etc.) prior to starting any new plan.  Follow me on Facebook and Twitter (DoctorSharonAO) for updates, motivational quotes and other stuff.

An excerpt from

Is That Fried Chicken Wing Worth It?




Sharon D. Allison-Ottey, MD



I asked doctors from all over the country to tell me what they would tell YOU, the patient, if they could be open and honest.  I promised that I would keep comments confidential upon request.  Here is what they said, these are eye opening (and sometimes funny—they chose how they would be identified)
No need for Mammograms before 50?

The Self Breast Exam is Useless?

What's REALLY going on with Breast Cancer Screening Recommendations




A Candid Conversation with Breast Cancer Expert
Written by Sharon D. Allison-Ottey, MD (www.drsharononline.com)



There has been UPROAR in the public, government and medical community regarding recent changes in recommendations specifically associated with women's health from the United States Preventive Services Task Force (USPSTF). Women all over the country are asking what they should do. Are the recommendations correct? What about my specific risks? Will my insurance company pay for screenings? And many other questions are circulating in the heads and hearts of women.
With great anticipation, a good friend of mine and I went to see the highly acclaimed movie, Precious, written by Sapphire and a Tyler Perry/Oprah Winfrey production.  I had viewed the trailer and saw the actress, Gabourey Sidibe, who portrayed the title character on one of the morning shows and was intrigued.  Further, I had heard the buzz from Sundance with possible Oscar nominations and all of the media that surrounded this film.  My friend is a movie connoisseur and she really wanted to be one of the first to see it and we found the time on Saturday to walk into a theater.
Once a week or every two weeks I try to do an all fruit/veggie day to just feel better and as a way of keeping on track. It also does help drop the pounds.  Well, on November 15, 2009 I decided that I wanted to try to do a week (Monday- Friday) of all fruits and veggies and shared it on Facebook with my friends, many of whom had joined me on the fruit/veggie days.  In response to many emails and FB friends hopping on board, I wrote the general guidelines and for the sake of convenience am putting them on my website. 
EASY to Understand Info that Tells You What You Should I Know and Do?


There has been a tremendous amount of media coverage around recent reports of Swine Influenza, better known as Swine Flu and it's easy to panic. However, as with anything knowledge is POWER and it's important to really get to the basic facts in a simple and direct manner. As of today; there are 40 confirmed cases of Swine Flu in the United States but over 1,600 in our neighbor country of Mexico. President Barack Obama said that the threat of spreading swine flu infections is matter of concern but "not a cause for alarm."
In response to over 14,000 emails and over 120K hits on my site for more info on hotels and travel safety, I will issue a Part II to the article:  How Comfy and Clean is Your Hotel Room (www.drsharononline.com Hot Topics).  I have created a ranking system that is fair, balanced and informative based on hotels at which I have stayed.  This list will be updated quarterly with the first appearance in April. 
In fairness, all hotels are notified prior to my arrival that I am a writer and that I do frequently publish on this topic so that we are balanced in our assessments.  My staff does "grade" on customer service and other items that I am not privy to when they begin to arrange my travel.   I will highlight the great hotels that go above and beyond on the issues of safety, cleanliness, hospitality and overall accomodations as well as give you the "real" scoop on those that are mediocre and expose those which have serious concerns (the ugly).  Trust me, I have experiences with them ALL!  I have been asked by a major national magazine to provide the info in a regular column as well as their online site.  Who knew that this would take off, but it is imperative to our safety and health.  Be on the lookout for my unique view from the bedroom!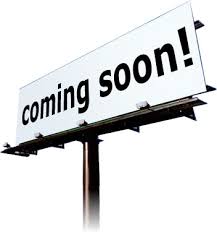 The cartoon which appeared in the New York Post has incited outrage in many of us (of all races and nationalities)  around the country.  We have taken this issue on with passion and many of African American (AA) leaders have called for boycotts, apologies and other remedies.  However, unfortunately many fail to see the big deal and think that they are "playing the race card", "over reacting" and being a bit too "sensitive". 
Whatever your opinion, this is America and you are allowed to hold that  opinion in the country which I love..  However,  I implore us to look a little deeper into the symbolism and history associated with Black people being compared to animals both consciously and subconsciously. I cannot begin to share the vast amount of historical medical data associated with this imagery and subsequent treatment or lack thereof which many Blacks had to endure as a consequence.  I ask that we wake up and not wait for a "cartoon" or incident to galvinize us to action. 
Dr. Sharon Walks in Avon Breast Cancer Walk
in Washington, DC May 2-3, 2009
In Loving Memory of Betty T. Wooten, a Woman Called to Serve

A personal message from Dr. Sharon:
There is a lot of information about breast cancer and outreach to various communities and indeed in the church, particularly in October which is Breast Cancer Awareness Month. However, often we hear the messages so much that we forget the very human faces associated with this disease.
 Dr. Sharon's Top 10 Countdown


of What Love is NOT!

www.drsharononline.com


10. Love is not DESPARATION and accepting anybody so that you will have somebody.

9. Love is not SETTLING for a piece of a man/woman when you desire a fulfilling relationship.

Dear Dr. Sharon Allison-Ottey,

I'm a 37 year old woman, have been married for 6 years and we have two children. I love my husband but we have one area that is a major issue for us that has gotten worse. My mother in law is 67 years old and spent about 3 weeks with us during the holidays. It was been pure hell dealing with her; she the real "Monster in Law". She's a nice lady to everyone else but I can never do enough, or do anything right. She criticizes my cooking, my weight, how I handle my children and on top of all of that –she bought everyone in the house Christmas gifts except for me. She even bought my best friend's daughter a gift. This is the longest that she's ever stayed with us but even when she's come for a few days it has caused problems with my husband and me. She visits about three times a year and we go to see her maybe once or twice. However, last year I was fortunate to be able to come up with an excuse so that I did not have to go to her house.

 Dr. Sharon, I'm not exaggerating—this relationship is toxic. A few things have happened during her last visit in addition to the gift issue:

 1. I cooked breakfast for everyone one morning before I went to work. I came home to find most of it in the refrigerator. My seven year old told me that his "Nana" had told them that whiles she was here they'd have good food because she'd cook.  

2. She refused to let me wash her clothes with the rest of the family's clothes. She told me that she didn't like "dingy" clothes and that she'd wash her clothes and my husband's while she was in town. She then asked my husband why he didn't teach me how to wash clothes.

3. She sent my husband's ex-girlfriend a Christmas card and talked about her in front of me. She emphasized how well she was doing, how they seemed like the perfect couple, and kept talking about her perfect figure and beauty.
Hotel Tips from Dr. Sharon
www.sharondeniseallisonottey.com

I've been blessed to travel both nationally and internationally and have literally spent hundreds of days/nights in hotel rooms. Fortunately, most hotel stays have been uneventful and in many cases pleasant. However, I do have some REAL stories of hotel nightmares. I've used my personal experiences, those of other experts and friends to come up with "Dr. Sharon's Travel Tips". My travel tips focus on hotel cleanliness, health concerns and to a lesser degree hotel security. I'm committed to updating and revising these tips and will be specifically identifying hotels that are the worst offenders as well as acknowledging those hotels that go the extra mile. Please send your suggestions and comments to drsharon@sharondeniseallisonottey.com.
Examples of my personal hotel nightmares
I checked into an upscale hotel that's part of a national chain which caters to "young, hip, techies" located in Manhattan, New York. Within five minutes of entering my room, I requested a manager and demanded to be moved. The reason? There was a white/cream colored thick stain in the middle of the comforter. I'm convinced, as was the manager of housekeeping, that this was a

sperm stain.

The manager said that it was a milk or lotion stain; however I disagreed due to the location of the stain, inability to simply wipe off and the scent. While I didn't perform any scientific tests, the manager of housekeeping agreed that this was not milk or lotion.

As I climbed into bed at an upscale resort hotel in Destin, Florida, I was horrified to see a

blood stain

about the size of a small donut on the top sheet. I've found several hotel sheets with fecal matter and urine stains on them over the years at different locations.
The

roaches roam free

at a leading resort in Hilton Head, South Carolina. I was sitting in the bar area meeting with a colleague when a large roach crawled across our table. When we notified the waitress, she called the manager. The manager wasn't the least bit surprised by the roaming roach. He calmly walked over, killed it and walked away with only a slight nod in our direction.

If a roach is bold enough to walk across the table in the daylight, you can only imagine that is happening in the kitchen and other rooms when the lights go out.

A large hotel in Dallas, Texas had a major issue with bathroom cleanliness. There was mold growing in the corners and up the walls of the bathroom as well as a nasty odor that was not hidden at all by the air freshener. While I was repulsed by the mold, I was even more shocked to see a

used condom

next to the toilet in this "newly cleaned" room.